HUNTER GREETING CARDS, was established in 1995 to provide quality greeting cards for African Americans and people from all segments. Our cards are beautiful, colorful, moderately priced, and on the finest quality paper. We offer Christmas, Kwanzaa, Birthday, Blanks, Notes, Thinking of You, Sympathy, Love and Other All Occasion Greeting Cards.

We would like to be your first choice for quality expression products for your every need. We are a 100% minority owned and operated company, and we guarantee to deliver the very best level of product quality and service necessary to earn your trust.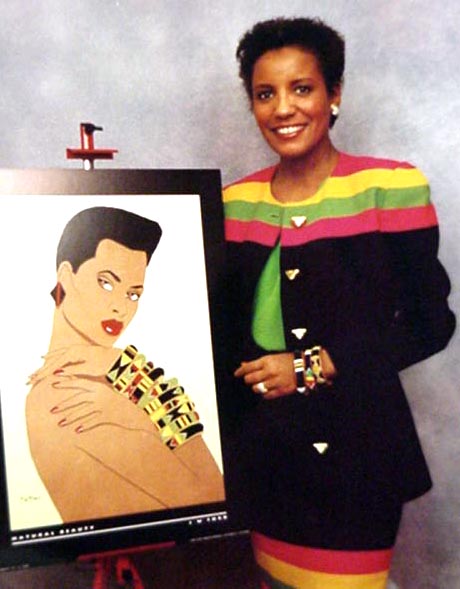 J.W. Ford,
a Published Artist with national prominence, has enjoyed much success with her Bold and Beautiful Images of African American Women and Children. Her works are in the Art Collections of Ebony and Jet Magazines. Ms. Ford was selected by the Taos National Exhibition of American Watercolors for her painting entitled "Time Out" at the Van Vechten-Lineberry Art Museum in New Mexico. In addition, she was recently called upon to design for the prestigious Ebony Magazine Awards shows. The four Ebony Awards she designed were the Ebony Outstanding Women in Marketing & Communications (The Circle Award), The Ebony Outstanding Father Award (The Star), the Ebony Outstanding Mother Award (The Heart) and the "Very Prestigious" Ebony/Madam C.J. Walker Award.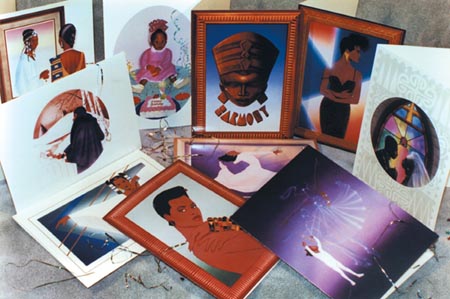 She also received a special award at the N.Y. Urban League Salute to African American Women. In addition to her fine art designs for Hunter Greeting Cards, her works have been featured in many National Publication including Décor Magazines and Art Business News.